S. S. Atlantus Photo Gallery
See also S. S. Atlantus: Death of a Concrete Ship for a sequence of photos that show the gradual decay of this ship.
Any photos with a blue border can be clicked on to see a larger image.
Wreck, 2005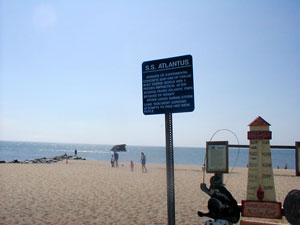 Photo of sign with wreck in background.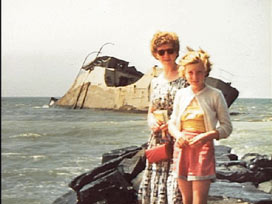 1955 (found on NJ-South)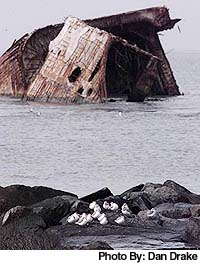 Found on Shore Spots: Concrete Ship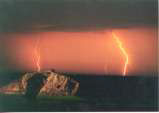 Larger copies of these three beautiful photos may be purchased at Tides of Time.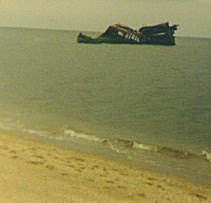 (Found on Sunset Beach Photos)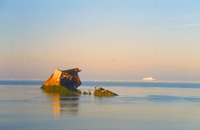 The wreck at low tide.
(Source: Angell Photogrpahy)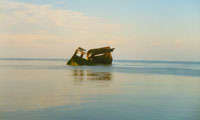 Looking straight ahead at the wreck.
(Source: Angell Photogrpahy)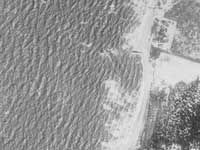 Satellite photo of the wreck and Sunset Beach.
(From TerraServer)