The Kiptopeke Breakwater
In December 1948, nine McCloskey ships were partially sunk to form a ferry breakwater off the coast of Kiptopeke Beach, Virginia.
After the construction of the Chesepeake Bay Bridge and Tunnel, the ferry was put out of business; however, the breakwater still protects the beach and provides a home for coastal fish and birds.
Ships
Photos
Click on photos with blue borders for a larger version.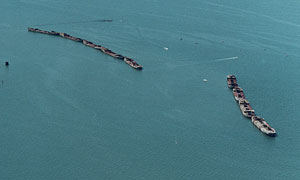 Source: Dave Temens
For more of these great photos,
check out John Rooney's Kiptopeke Photo Collection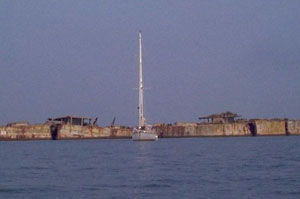 Source: Chesepeake Bay To New Bern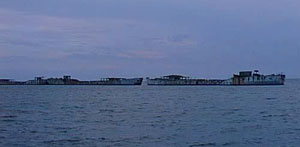 Source: The Log of The Jule III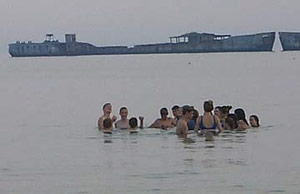 Source: Summer Regional Governor's School
Relevant Links